Solar Energy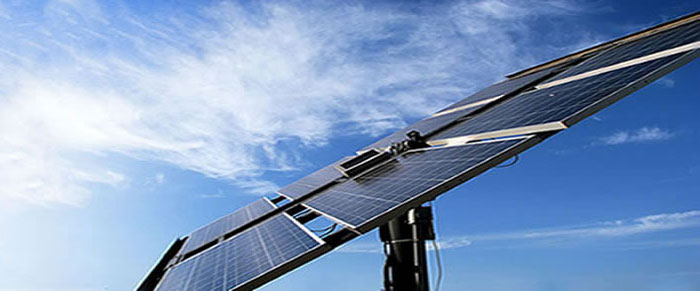 The Solar Photovoltaic Modules are designed for versatility & Customized applications like Residential, Commercial , Industrial, Water Pumping, Remote Telecom Sites, On & Off Grid urban & rural connect systems .
The module uses high efficiency Mono/ Poly Crystalline Silicon Solar Cells having High Transmitivity, Low Iron Content, Tempered and Toughened Glass& Premium Quality encapsulation materials having superior UV & Thermal Properties.

The Modules are fitted with IEC & UL approves IP65 rated 4 terminal junction box with bypass diodes (16A 40V) that facilitates series or parallel connections in an array. Additionally the modules have screw type Aluminum Anodized (17- 20 μ ) frames with mounting, grounding and drainage holes as per the International standard to withstand extreme weather conditions.
The modules are manufactured using premium quality and proven materials using high performance machines. The modules carry a 60 months warranty for manufacturing defects, the modules are warranted to perform not below 90% of the minimum power output during a 12 year period and 80% upto 25 years.
Electrical Parameters

Unit

Models

Nominal Power at STC , Pmax

W

180

190

200

210

220

230

Power Tolerance @ STC (Min / Max)

%

± 3%

Voltage at P max , V mp

V

26.9

27.9

28.7

29.3

30.4

30.9

Current at P max , I mp

A

6.7

6.8

6.9

7.2

7.3

7.4

Open Circuit Voltage V OC

V

36.1

36.1

36.25

36.36

36.5

36.8

Short Circuit Current ISC

A

7.55

7.65

7.7

7.74

7.84

7.95

Maximum System Voltage (IEC/UL)

V DC

1000/600

Operating Temperature

°C

-40 to +85

Temperature Coefficient of P max

%/K

-0.43

Temperature Coefficient of VOC

%/K

-0.344

Temperature Coefficient of ISC

%/K

0.11

Protection Level

IP65

Maximum Series Fuse

A

10

Mechanical Parameters
Cell Type

mm

Multi Crystalline Cells

Cell Size

Inch

60 (10 X6)

Module Dimensions

mm

1661(L) x 991(W) X 40(T)

Weight ( Approx)

Kgs

19.5

Maximum Static Load Front & Back

Pa

2400

NB : STC Irrandiance 1000W/m2, Cell Temperature at 250C & AM 1.5 Spectrum