Wind Turbine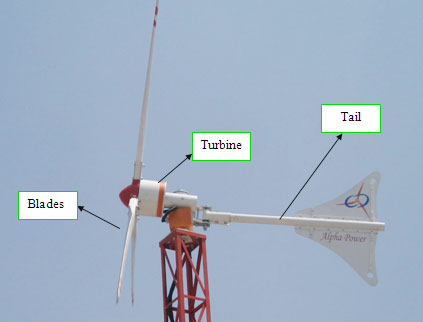 Features of Wind Turbine
Design by German Enterprise
Low Cut-In Wind Speeds 2.7 m/s to 3.0 m/s.
Rated High Output in Low Wind Speeds 6-8 m/s .
Robust Design – for 18-20 years design life compatible for different modes of operation
Compliance to International Standards.
Rugged Design for all Weather conditions – Off Shore , On Shore
Neo- Dymium Magnet Brushless Alternator
Triple Protected Stator Core
Aero Dynamic design profile of the blades for Smooth Start up & Whisper quite Operation
Unique 360° Angle Governing, according to the wind direction.
Dual Safety mechanism for Over Speed Turbine Rotation viz
Electro-Mechanical &
Mechanical Tail Furling mechanism for high wind speeds.